TDS Meter- Water Quality Tester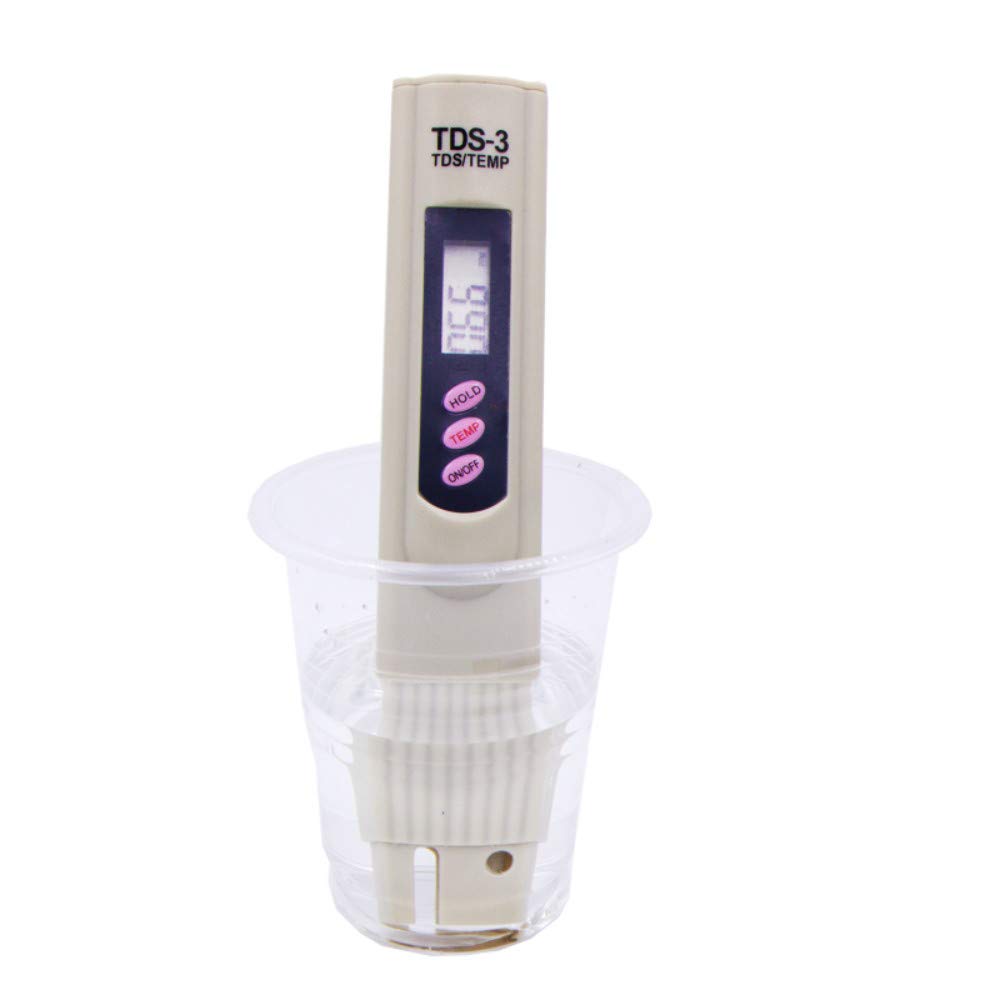 TDS Meter- Drinking Water Quality Tester
A TDS meter (aka ppm pen, Nutrient tester, tds stick) is an inexpensive and convenient digital tool to instantly check your overall water quality.
TDS = Total Dissolved Solids, which is any salt, metal or mineral in the water. With the push of a button, the TDS can tell you your overall water purity level,which will be displayed on the screen in ppm (parts per million).
The lower the TDS level, the purer the water, with 0 ppm being pure H2O. The TDS is great for checking your tap water quality, or knowing when to change a filter. (The meter does not test for biological contaminants.)
The TDS is a great tool for drinking water,water filtration and purification, colloidal silver, hydroponics (test your nutrients), aquariums, RO/DI systems, pools and spas, commercial and industrial applications and more.
its Ideal for Commercial Use Its Includes a Carrying Case with Belt Clip Hold Function: Saves Measurements for Convenient Reading and Recording Highly Efficient and Accurate Due to Its Advanced Microprocessor Technology Built-in Digital Thermometer, Display: Large and Easy-to-read LCD Screen.
The Digital TDS Water Meter is ideal for testing applications such as drinking water, Water Filter, carbon filters, spring water, hard water, average tap water, Refrigerator Water Filter, Water Filter, brita filter, Reverse osmosis, reverse osmosis filter hydroponics and gardening, pools and spas, aquariums and reef tanks, water ionizers, Water Filter. drinking water and more.
Specifications:
1. Rang: 0-9990ppm
2. Accuracy: +/-1.5%
3. Battery: 2 x 3V Button Cell battery ( battery included )
4. Item size:142mm x 23mm x 13mm
Package Included:
1 x TDS meter
1 x instruction manual
1 x Leather packaging