Elitech Temperature & Humidity Data Logger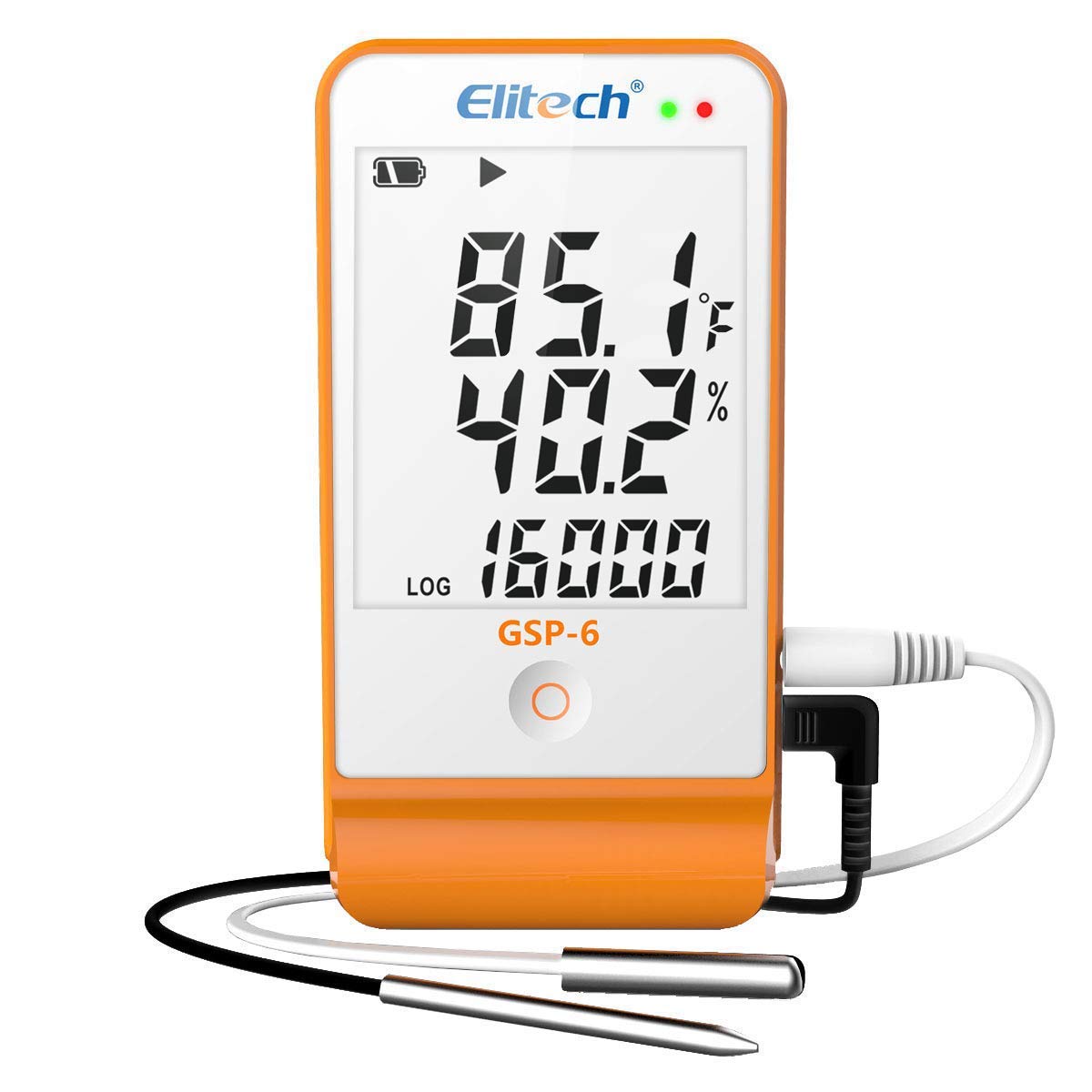 GPS-6 data logger is mainly used to record the temperature and humidity of food, pharmaceuticals, and chemicals, etc. It is widely applicable to each link in storage and logistics of cold chain, such as refrigerated container, refrigerator truck, cooler bag, cooler cabinet, medicine cabinet, cold storage, laboratory, etc.
It can also automatically shorten the record, interval in case of over temperature and humidity limit. It will buzzer and the red indicator will flash if it is over limit. Two pieces of built-in magnets are convenient to fix the data logger onto the metal material surface.
Temperature accuracy: ±0.5 ??-20 ?~40 ??±1 ??other?
Humidity range: 10 %~99 % Humidity accuracy: ±3 % RH (25 ?, 20%~90% RH); ±5% RH?other?
Resolution: temperature 0.1 ?, humidity 0.1 % RH
Working temperature: -30 ?~70 ?.