---
Wasing Rechargeable search Light WFL-828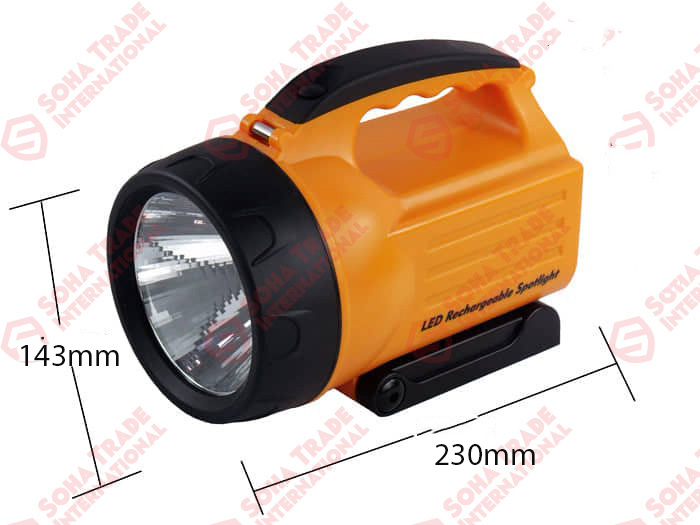 Delivery options
Cash On Delivery
Wasing Searchlight WSL-810
---
Product Description:
Model: WSL-810
Body: ABS
Battery Type: 18650 * 4 pcs
Voltage: 3.7V 8000mAh
LED: CREE U2 (made in USA)
Wattage: 10W 1000 lm
Input: AC 110-240V 50/60Hz
Output: DC 4.8V 1000mA
Switch mode: High/Low/Flash
Charging Time: 15-16 hours
Working Time: 5 hours (High), 20 hours (Low)
Emergency LED: 30 hours
Features:
Aluminum reflector, endure high-temperature.
High luminosity LED chip (Max: 10W 1000Lm, long service-life).
Equipped with 3.7V 8Ah Li-ion rechargeable battery efficiency upto 4 times compared normal spotlight.
Easy change between strong lighting and normal lighting.
18 brights LEDs in the stand bar as a emergency light, continuous time about 30 hours.
With over-charge and over-release protector.
Adjustable shoulder carry and charger.
Accessories:
Write your message