Pest Controller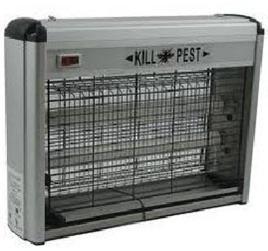 Features:
¦ Enemy Of Flies and Mosquitoes
¦Physical trap without irritant Smell
 ¦Eradicating Flies and Mosquitoes,      Protecting the environment and keeping a good health.
 ¦Safe Effective and Advanced Design.
 SPECIFICATIONS
] Working Voltage: 220V/50Hz, 110V/60Hz
] Completely Shock proof
] Effective Ultraviolet Tubes
] Can be hanged with the chain provided or can be placed anywhere.
 ] Easy Installation